Velkommen til VigRasmusen.dk's salgs og bortgives side, her sætter jeg alle mulige forskellige ting jeg ikke bruger mere til salg og giver væk. Lige nu er der hele 13 ting at vælge i mellem.

Gå til Kim Vig Rasmussen / blog

Der gives selvfølgelig ingen garantier eller reklamationsret på de her varer, men de virker umiddelbart med mindre der står andet.

Alle priser er plus porto og kan forhandles!

Kontakt: salg@vigrasmussen.dk


Lenovo x200 Ultrabase 44c0554
Pris: 350,-


Bøger

Microsoft Exchange Server 2007 Administrator's Companion
Microsoft Exchange Server 2003 Administrator's Companion
MCTS Self-Paced Training Kit (Exam 70-236): Configuring Microsoft Exchange Server 2007
Microsoft Exchange Server 2007 Administrator's Pocket Consultant
Microsoft Exchange Server 2010 Unleashed
Microsoft Exchange Server 2007 Unleashed
Windows Server 2008 R2 Unleashed
Windows 7 In depth

Cisco Networking Academy Program: Fundamentals of UNIX Companion Guide second edition

Companion Guide Cisco Networking Academy - 2006:
CCNA 1: Networking Basics
CCNA 2: Routers and Routing Basics
CCNA 3: Switching Basics and Intermediate Routing
CCNA 4: WAN Technologies

Cisco Networking Academy Program - 2004:
CCNP 1: Advanced Routing, 2. edition
CCNP 2: Remote Access, 2. edition
CCNP 3: Multilayer switching, 2. edition
CCNP 4: Network Troubleshooting
Pris: Giveaway - Bortgives
Cisco 851W router
Pris: 1000,- (eller byd) + porto


Lego Heart 2009
Aldrig åbnet. Æske i meget god stand.
Ikke været til salg i butikker.
Giv et bud.
Pris: 1200,-
Lego Technic, 8482 Cyber Master. I original kuffert.
Pris: 400,-




ASUS VK246H
Pris: 500,- (eller byd) + porto


LG TV 32LH4020 / 32LH4000
Fin stand, bordstand medfølger.
32 tommer, FullHD (1920 x 1080), MPEG4 DVB-T/C
Pris: 1000,- (eller byd) + porto
Garmin PC Interface Cable for Garmin GPSer 010-10141-00
Ny, ubrudt emballage.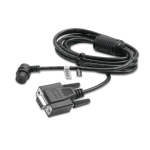 Pris: 150 kr. (eller byd) + porto
Denon DVD-800
Så har du chancen for at eje denne enestående og gennemprøvet kvalitets DVD afspiller til en hel usandsynlig billig pris.
Der er både Scart udgang, digital lyd optisk udgang, S og Composite video udgang, så er der alle muligheder for få den bedste billedkvalitet ud af denne maskine. Fjernbetjeningen får du med helt gratis hvis du slår til nu!

Fuld spec: Plays CD, DVD, Video CD, CD-R and CD-RW music discs • 10 bit, 27 MHz video DAC • 3MB Memory Buffer to decrease or eliminate layer change pauses or pickup dropout • 24 bit, 96 kHz DACs • Real 24 bit, 96 kHz digital output capability • Dolby Digital & DTS digital outputs • Optical digital output • "S" & Composite video outputs • Subwoofer output • Component video outputs (Y, Pr, Pb) • On Screen Display • Picture Mode Adjustments • Passes PLUGE (below black) • Dimensions: 17.1"w x 3.2"h x 9.7"d
Kilk på billede for bagside.
Manual medfølger.
Læs mere.
Pris: 50,- (eller byd) + porto
Denon AVR-1602
• Dolby Pro Logic II, with Cinema and Music Modes • Dolby Digital and DTS decoding • 24 bit DSP processor • 5 equal power amplifier channels • 70 watts per channel into 8 ohms, , 20Hz - 20 kHz • 100-watts per channel into 6 ohms, 1kHz, • Discrete power amplifier stage • 5 Channel Stereo • Personal Memory Plus • Virtual Surround (for use with 2 speakers) • 24 bit, 96 kHz DACs • 24 bit, 96 kHz digital interface receiver • 24 bit, 96 kHz stereo PCM digital playback • Speaker A/B (front) selector • Front Panel A/V inputs with cover • 6 Channel External Input (for DVD-Audio) with wideband (100 kHz) frequency response • Addressable digital inputs, 1 optical, 1 coaxial • One Optical digital output for recording • "S" & composite video switching • Banana plug compatible speaker terminals all channels • Subwoofer Pre-amp output • Preprogrammed remote control features TV, VCR, DVD codes from other manufacturers • Dimensions: 17.1"w x 5.8"h x 16.4"d
Klik på billede, for bag side.
Manual medfølger.
Læs mere.
Pris: 300,- (eller byd) + porto
2 x Wit PC-kørekort til Microsoft Office 2000
Kan evt. slges sammen med Office 2000.
Pris: Giveaway - Bortgives





Kontakt: salg@vigrasmussen.dk

Prøv Dropbox, del filer mellem flere computere og venner. Gratis!